Best-Selling, Internationally Published Author
Nancy's top executive coaching program is enhanced by her leadership book, Open Your Eyes and LEAD; Hardship and Wisdom Shape the Best Leaders in Life which shows readers how to become a positive force in the world and how to balance and manage omnipresent tensions while striving for leadership excellence. Capistran shares inspirational stories and advice from her 30+ year career to help both seasoned and emerging leaders develop intentionality and sustain and maintain their core values and beliefs even when life's pressures dictate otherwise.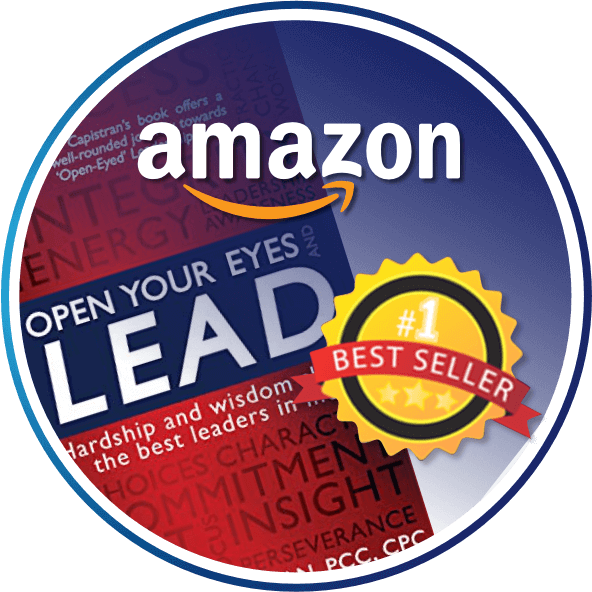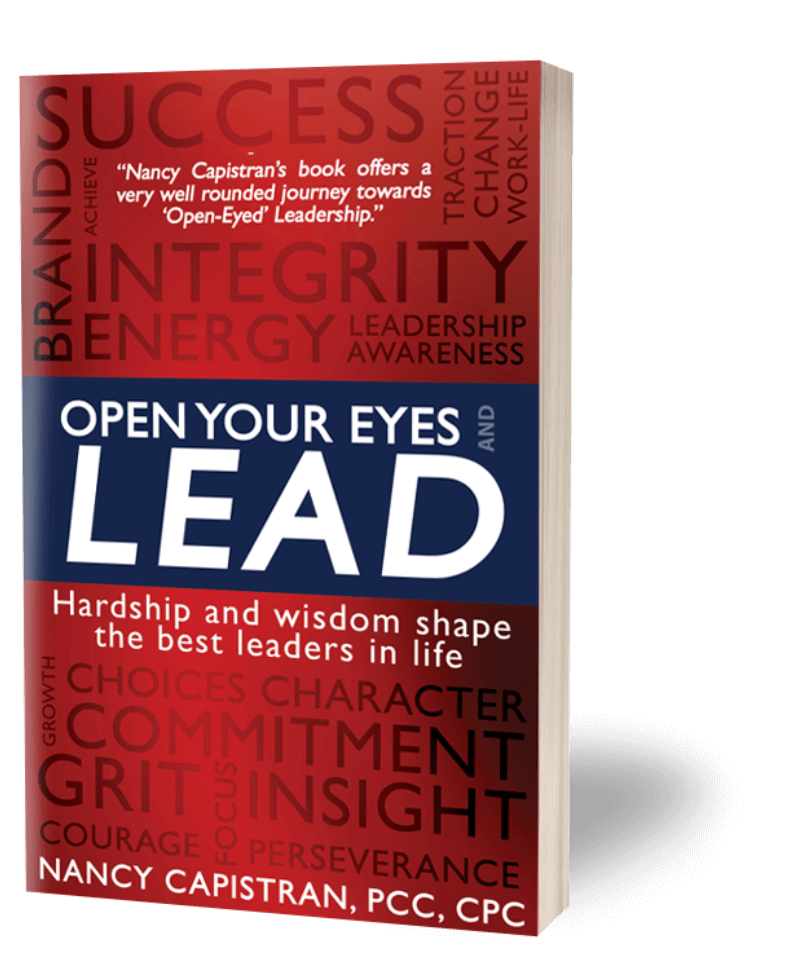 Open Your Eyes and LEAD was launched at the world's largest, yearly literary event in Frankfurt, Germany. This executive performance coaching book is uniquely situated to be embraced by three different audiences:
People who are searching to gain a higher level of self-confidence, understanding, and personal advancement so that they can become mindful leaders in their own lives.

Current and would-be leaders in the employer arena who aspire to leadership excellence.

Academic curriculums for higher education students who are training to be our world's newest leaders.

Troy Brown
New England Patriots Coaching Staff, Former American Football Player in the NFL, 3x Super Bowl Champion
"For more than 30 years, Nancy Capistran has inspired senior-level leaders from start-ups to multi-billion dollar enterprises to weather storms, recognize blind spots, and create positive change in their companies, in their relationships, and in the world around them."

Dr. Jessica Erdmann-Sager
Plastic and Reconstructive Surgeon at Brigham & Women's Hospital and an Instructor in Surgery, Harvard Medical School
"Nancy has been on the front lines of many of life's most formidable challenges. Her book combines personal and professional stories from the trenches, along with Nancy's unique brand of insight and wisdom that enables readers to identify and create their own profound ripple effect of change. This book is a must-read for those who want to understand how to turn their life's struggles into a positive outcome for themselves and the many people they touch."

Dr. Edward Lacerte
Former Athletic Trainer, and Physical Therapist, Boston Celtics; President, ProSports Therapy
"A quote attributed to President John F. Kennedy states, 'Change is the law of life. And those who look only to the past or present are certain to miss the future'. The way we choose to show up and react to our own personal and professional challenges will have a major impact on our brand and future success. I highly recommend this book to anyone who feels that their life's challenges are negatively impacting the achievement of their goals."

M.L. Carr
Former Two-Time World Champion Boston Celtics' Player, Head Coach, and General Manager
"Through Open Your Eyes and LEAD, Nancy Capistran has given us a true masterpiece of what "leadership" is and should look like. Graciously sharing some real-life personal and professional challenges, her book is comprehensive, but not complex, and will resonate with readers who seek to abandon the status quo – a must-read!!!"

Michael Cote
President, and CEO, Secureworks
"The real-life stories in Open Your Eyes and LEAD provide great ideas on how we each can choose to handle our personal and professional challenges with examples of processes that turned these critical moments into success and positive learning experiences. Great insights for living a better life."
Powering Performance to Accelerate Your Results
Strengthening Leadership, Smarter Choices, and Better Outcomes.