Greater Boston Trusted Adviser Program
Raise the Bar for Your Success.
Join a strong network of high-caliber leaders who challenge and encourage one another while also sharing their insights to collaborate which allows for better decisions and better outcomes.
Trusted Advisors are CEO service providers that are dedicated to helping one another grow professionally and personally by providing useful introductions and peer coaching. They're looking for possibilities to further their careers, find answers to pressing business issues and network with peers and C-suite clients.
Are you READY for your next level of success?
The Vistage Trusted Advisor Program is only for professional service providers who want to grow, collaborate, and learn from others from a wide range of industries.
Get help with your biggest problems from people who have faced and overcome similar obstacles.
This trusted network will give you the tools, resources, and strategies you need to get better results. It will also give you the confidence you need to help your clients more and build a reputation that will enhance your business growth.
The ideal members for our Trusted Advisor Program are people who:
Maintain a positive reputation by providing outstanding service, exceptional professionalism, and consistently exceeding expectations

Include CEOs as major clients; they are eager and able to make introductions to other members

Have a track record of personal improvement and best practices; are recognized as an industry leader

Accept a commitment to the group, which includes active participation and regular attendance at monthly meetings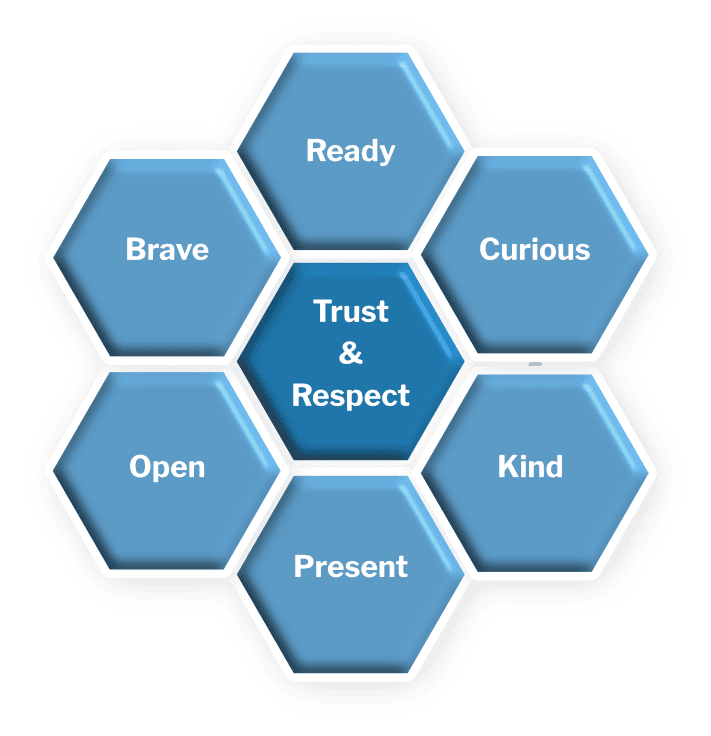 Adherence to our group's guiding principles is critical to our success. When all members are working together to achieve a common objective, we actively encourage one another, keep laser-focused on what matters most, and are committed to learning and advancing together.
Trusted Advisor Member Benefits
Confidential peer advisory group
Establish professional and personal relationships with complimentary, noncompeting service providers
Maximize existing business potential and gain exposure to new business opportunities
Gain new perspectives by discussing challenges and opportunities with peers, providing a clearer vision for the path forward
Award winning, certified executive coach facilitates every meeting
Half-day meetings held every month
Unparalleled community connections
24/7 access to a global community of 45,000+ members across 35+ countries
Join online and in-person networks organized by industry, function, or geography
Provide subject-matter expertise to CEOs, business owners, and key executives
Pose tactical questions and get reliable answers from the community
Unlimited opportunities to gain and share expertise
Exchange insights with thought leaders at events
Explore speaking opportunities
Access proprietary research to grow your practice
Activate new ideas for personal development
Optional: Private executive coaching
Complement your peer advisory group with one-to-one coaching from an award-winning, certified executive coach
Get personalized guidance to navigate challenges and opportunities
| | |
| --- | --- |
| Peer Group Size | 8-20 members |
| Meeting Frequency | Monthly half-day meetings |
| Meeting Location(s) | All members are on a rotating hosting schedule |
| Online Community | 45,000+ members in over 35 countries |
| Research & Insights Center | Actionable, data driven insights & expert perspectives |
| Monthly Dues | Only $460* (CEO membership referral provides 6-months dues credit) |
| Enrollment Fee | $335* (one time) |
| Attendance Expectations | At least 80% |
| Duration | Ongoing, evergreen program |
| Cancelation Policy | 90-day |
*Pricing subject to change without notice.